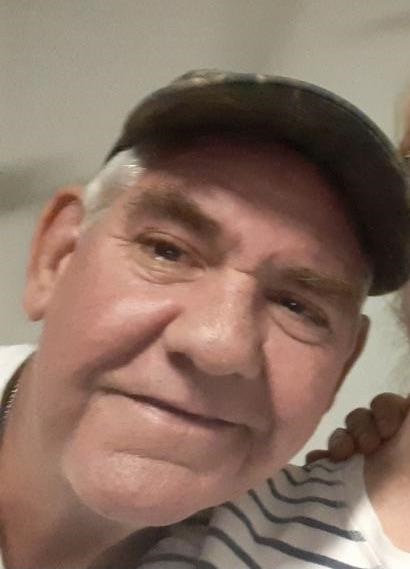 Gary "Starch" Lynn Howd
November 7, 1965 - September 24, 2021
On September 24, 2021, following a courageous battle with melanoma, Gary Lynn Howd went to be with the Lord. Known affectionately as "Starch" by his friends and family, Gary was born on November 7, 1965, in La Harpe, Illinois. As a young boy, Starch enjoyed racing dirt bikes and being downright ornery. He was always a fun loving jokester. Anyone who knew Starch knows that, if he believed in you or your cause, he would give you the shirt off his back while encouraging others to join him. Starch very much enjoyed his upbringing in La Harpe. He was selected by his peers to be the "Most Responsible" male of his graduating class of 1983. He was co-captain of the La Harpe Eagles' football team his senior year. He was elected and served as President of the La Harpe High School class of 1983. Following his high school graduation, Starch attended Western Illinois University in Macomb, Illinois. In 1986, when his parents, Jerry and Janice Howd moved to Pine Island, Florida, Starch elected to pull up roots and join them. He subsequently moved to Cape Coral, Florida. Starch was a jack of all trades. Like his father, Jerry, he could build, make, or create just about anything. He was also a great communicator who dealt well with the public. In Cape Coral, Starch thrived as a successful realtor, construction worker, home inspector, and subsequently, a multi-project real estate superintendent overseeing large construction jobs. Starch loved his country, and he was a true patriot. He believed in America and its values. He had a strong faith in God and openly accepted Jesus Christ as his Savior.
He is survived by his sister, Cindy (Howd) Shoemaker, his brother, Randy Howd of Cape Coral, FL and his nephew, Nathan Shoemaker of Charleston, SC. In addition, he is survived by many close and loving friends including John French of Ft. Myers, Steve Teuber of Sarasota, Brenda Appleby of Cape Coral, cousin Jay Howd of Carbondale, Harry Louden of LaHarpe, Brian King of Dallas City, Brad Burt of Dallas City, and cousin Terry Reed ("T.R.") of Ft. Myers.
He was preceded in death by his parents, Jerry and Janice Howd, his brother, Tim Howd, and his dear friend, Carl Humphrey.
Memorial Services will be held on Starch's birthday on Sunday, November 7 at 2:00 pm CST (3:00 pm ET) at New Hope Christian Church, 17181 Tarpon Way, North Fort Myers, Florida 33917. Pastor Tracy Hansen will be officiating. It will be a red, white and blue theme in honor of the country Starch so dearly loved, so please dress accordingly. The service will be filled with patriotism, pride, and probably some humor.
Memorial contributions in Memory of Starch may be made to the American Cancer Society. Friends are invited to send condolences via the on-line guest book which can be found at www.MullinMemorial.com.
The services will be live streamed via Zoom. You may be an active participant in the services by connecting to the Zoom stream located at the following URL: https://us02web.zoom.us/j/84847034972.
Memorial contributions in Memory of Starch may be made to the American Cancer Society,  4575 Via Royale, # 110, Fort Myers, FL 33919.
Mullins Memorial Funeral Home & Cremation Service, Cape Coral, is entrusted with final care.